Leslie Saglio is a mum and entrepreneur who is passionate about clean living and yoga. An American expat who's lived in west London for seven years, she's just started her own business offering a revolutionary service called Domestic Detox. The service helps people make changes to their homes and lifestyle, transforming health, energy and general well-being.
We are blessed and grateful to have Leslie help kick off our London chapter! Below is a recent interview she did with West London Mum.
What inspired you to change from a career in Marketing and move into yoga and domestic detoxing?
I had my first child very soon after my marriage, and took the opportunity to enjoy my daughter full-time. When I had my son two years later, I was going through a tough time, as my mother and father were seriously ill, and my best friend was battling cancer. These challenges made me re-examine the way my family was living. I wanted to protect my children, to be certain we were living as healthy a lifestyle as we could be.
I started doing a little research and discovered that, according to numerous health experts, the main cause of health problems is stress. Our minds and bodies are connected, so emotional well-being can have an impact on physical wellness.
External stress factors such as toxins, pollution and noise have an impact on our internal stress, affecting our ability to deal with illness and infection, and even emotional pressures such as fear, worry or anger.
I was amazed that over 95 percent of illness results from stress in the body's autonomic nervous system. It seemed obvious to me that to increase my family's health, I had to reduce the external stresses that affected us in our physical environment.
I started by "detoxing" my home—throwing out as many plastics as I could, and getting rid of pesticide-ridden foods and products containing harmful chemicals. Soon, my family began to reap the health benefits.
And I began to realise that detoxing your home not only results in a healthier environment and more energy, it actually has the power to change other things in your life too. As we start to feel better, we attract better experiences and are better equipped to deal with challenges in a positive way. By becoming more conscious of our actions affecting the earth, we raise our consciousness and move towards greater joy and peace.
I saw the beauty in this minimalist process: "Less is more". I started to meditate and found my way back to yoga. And it was this that gave me the power to reduce my internal stress, putting my body in balance and functioning optimally.
My discovery of this way of life was the inspiration behind my career change. A friend who had seen what I was doing, and had been inspired to try some of the techniques herself, told me I should consider starting a business, advising others on clean living.
I was immediately sold on the idea. Having had a taste of being an entrepreneur, I always knew I wanted to work for myself again, and that I wanted to do something related to children and families. Now I truly believe I've found my passion!
So my new business is based on clean living and well-being, offering yoga classes, and a new consultancy service that you can't find anywhere else in London, Domestic Detox. My mission is to help parents create a safer living environment for their family.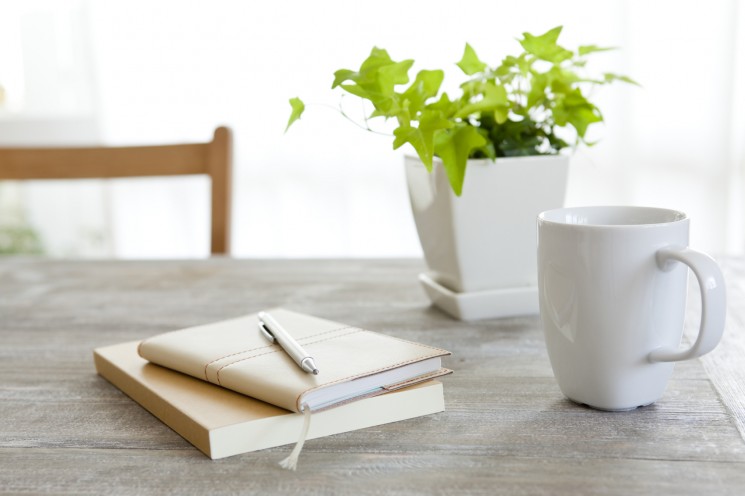 What is a "Domestic Detox"?
Domestic Detox is the holistic process of transforming a home into a safe space that's as free as possible from toxins and in harmony with the environment. It can drastically improve the health and wellness of your family.
Our home is a reflection of ourselves. We're connected to it, emotionally and spiritually. And in the same way that our bodies occasionally need a detox, our homes need a detox too. I've developed a practical process that will get rid of harmful chemicals and materials in the home, creating a sacred, safe space.
The last four decades have seen a tremendous increase in industrialisation and chemicalisation.  There's also been a growth in rates of autism, asthma, ADHD, obesity, diabetes, birth defects, infertility and cancer, and these two things are linked.
We spend an amazing 90 percent of our time indoors in the west, but at the same time, our indoor environment can be up to 50 times more polluted than our outdoor one, full of toxic substances and devices that are a long-term risk to our health. For example, did you know that more than 500 chemicals found in products such as detergents, pesticides, cosmetics and plastics are known to be hormone disruptors? This is why there's a symbiotic relationship between our home and our family's health.
A Domestic Detox works by assessing your lifestyle and suggesting alternatives to the products and materials you use at home. It will improve your family's health, and create a positive space to live.
How do you assess the toxicity of a house?
I offer both in-home and virtual consultations.  During an in-home survey, I assess your home environment and the everyday products you use, and target the top five priorities for change.
During this consult we work through a checklist of things that can contribute to the health of home and family—interior materials, finishes, household products and practices. I then provide a detailed report specific to you and your home. It's a great way to find out quickly about simple things you can do to improve the health of your home, or what you should consider when decorating a space.
These natural and practical measures will reduce a family's exposure to toxins by 80 to 90 percent.
What are some of the top offenders people have in their homes?
Volatile Organic Compounds: a group of chemicals that vapourise and off-gas. They can be in new carpets and furnishings, paints, particle board, cosmetics, dry-cleaned clothing and air fresheners. They can cause eye and respiratory problems, headaches, dizziness, memory impairment and central nervous system damage.
Pesticides: used to control pests by poisoning them, but pesticides can be poisonous to humans as well.  They are found in fruits, vegetables and commercially raised meat; household pest control products; chemical lawn treatments; or they can be tracked indoors on shoes. Pesticides can cause eye, nose and throat irritation; kidney damage; cancer; miscarriage; and birth defects, blocking the absorption of food nutrients.
Phthalates and PVC (polyvinyl chloride): PVCs contain phthalates, industrial compounds used primarily to lengthen the life of fragrances and soften plastics. They're found in plastic wrap, plastic bottles and plastic food-storage containers, which can mean these chemicals get into our food. They also crop up in vinyl flooring, drapes and wall-coverings, baby's toys, shower curtains, blow-up air mattresses, cosmetics and fixatives. They can cause endocrine system damage, and they chemically mimic hormones and so are particularly dangerous to children.
Polybrominated Diphenyl Ethers (PBDEs): industrial chemicals used as flame-retardants. Although being phased out, many are still used in North America. They're found in some furniture, drapes, mattresses, pillows, pet beds, carpet and carpet padding, and household electronics and appliances. PBDEs can cause thyroid hormone disruption, learning and memory impairment, behavioural changes, hearing deficits, delayed puberty onset, decreased sperm count, fetal malformations and, possibly, cancer.
Electromagnetic radiation: low-frequency radio waves that can damage our bodies at a cellular level. They come from all kinds of electrical equipment, from hair dryers and shavers to televisions and computers. Long-term effects can include cataracts, retina damage, eye cancer, skin rash, nerve damage, joint pain, muscle spasms, digestive problems, and brain tumours.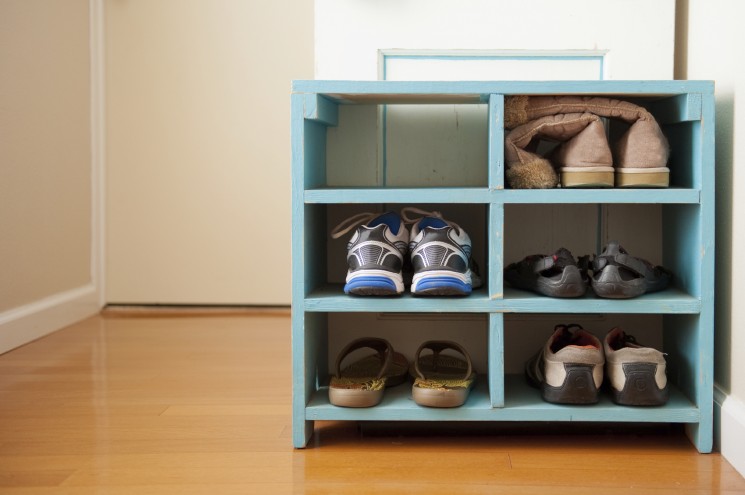 What are your top tips to a healthier home?
There are many things you can do to detox your home, but here are my top 10 tips that you can do today to start a journey towards cleaner living.
1. Take off your shoes!
Leave your shoes at the door, drastically reducing the pesticides, other chemicals and dirt that you track indoors. Residuals of toxic chemicals may last for years in carpets. Go barefoot or wear slippers.
2. Keep the air clean.
Make a habit to open windows daily to ventilate. Add houseplants to purify the air and emit positive energy. Use essential oils, fresh flowers or incense to add a pleasant and natural room scent. Have your air ducts and vents cleaned with nontoxic cleaners.
3. Switch to natural cleaning products.
You can buy these, or make your own with kitchen staples and essential oils. These don't damage your health or the environment as much, and work as well as mass-marketed products. Read the labels.
4. Switch to natural beauty products.
Hair products, toothpaste, deodorant and cosmetics are loaded with toxins. The skin is the largest organ of the body and absorbs up to 70 percent of the topically applied products, which interact with the rest of the body, so remember to read the labels.
5. Use plastics wisely.
Avoid eating, drinking and storing food in plastic. For safer alternatives use glass or stainless steel instead. Choose baby bottles made from glass. Stay away from children's toys marked with a "3″ or "PVC".
6. Get rid of your microwave.
It depletes food's nutritional value, and carcinogenic toxins can leach out of your plastic and paper containers and into your food. Plan ahead, cook with fresh organic ingredients and rewarm food on the stovetop.
7. Tell the dry cleaner not to use plastic wrap.
Or alternatively, remove it as soon as possible. The plastic traps the dry cleaning chemicals on clothes and in your closet. Let your dry cleaning air out outside before storing it.
8. Keep house dust to a minimum.
Mop all surfaces at least once a week to reduce indoor toxins. Use a HEPA filter vacuum to capture the widest range of particles and get rid of allergens.
9. Avoid excess moisture.
This prevents mould and mildew. Check areas for moisture accumulation or leaks, particularly basements. Especially in kitchens and bathrooms, clean surfaces where mould usually grows and control humidity though proper ventilation.
10. Keep your bedside EMF free.
We spend a third of our lives in bed (and a third of us suffer from sleeping disorders), so it makes sense to make our sleeping area healthy. Do not charge your mobile phone or place the baby monitor next to you or baby's head. Use a battery-operated alarm clock. Turn off and unplug everything electrical in your sleeping area.
Of course, it's easy to find the statistics overwhelming—how can we possibly protect ourselves from this chemical-laden world? But what's exciting for me is that all of these solutions are low impact, low cost, and relatively simple to put in place. And they can make an enormous difference. You just need to work out how to bring about change that fits your own lifestyle, and that's where I come in—I can give tailored advice to suit you. We're all different, and the impact that environmental toxins have on us will differ, but the key thing is knowledge. Once we know what to look for and what questions to ask, we have the power to protect ourselves. The purpose of education is action!
To learn more visit LeslieSaglio.com. To enquire about a complimentary consulation (via SERENE Rewards) please visit
(Via West London Mum)