I always leave my gift giving to the very last minute, luckily Im not looking to buy the hover board this year so I wont have to wait in line at Smarter Image to get what I'm looking for. To me, gift giving for Christmas has become a commercial hype to boast the economy, so I try to stay away from the mainstream gifting. But I do love to give gifts that my friends and family will be surprised by, keep on their alter, or use with some skepticism until they secretly use it every day. So, because I suspect that many of you can relate, I thought I would share a few of my gift list items for my friends and family, ones that you might want to give in name of consciousness and expansion.
Pick #1. For anyone who wants a better life:
The Gift of Gratitude
I say this in jest, sorta- Im a BIG believer gratitude, rituals and intentional daily practices so of course I would push anyone and everyone to do my 26 gratitude practice! I have been teaching GetTHANKFUL, my for 2 years now and I have seen and had life changing big and magical sychronicities come from it. Now we have created an automated daily email practice for everyone to do on their own. Definitely get one for yourself, and I highly recommend that you get them for a few people that you love because accountability is the real deal!
Click here to get your Gratitude Practice
Pick #2. For my sister on an endless cleanse:
Abe's Kombucha Kit
My sister Jill has valiantly lent herself to a six month cleanse, no sugar, no gluten, no dairy. Since I also know that she loves Kombucha and that its a great way to populate the good bacteria while ridding yourself of the bad ones, I thought that she might enjoy drinking a glass of her own Kombucha once it had become completely sugar free and as tasty as apple cider vinegar! So surprise Jill, here is what you're getting for Christmas, it may not look super cool now, but I swear by this stuff!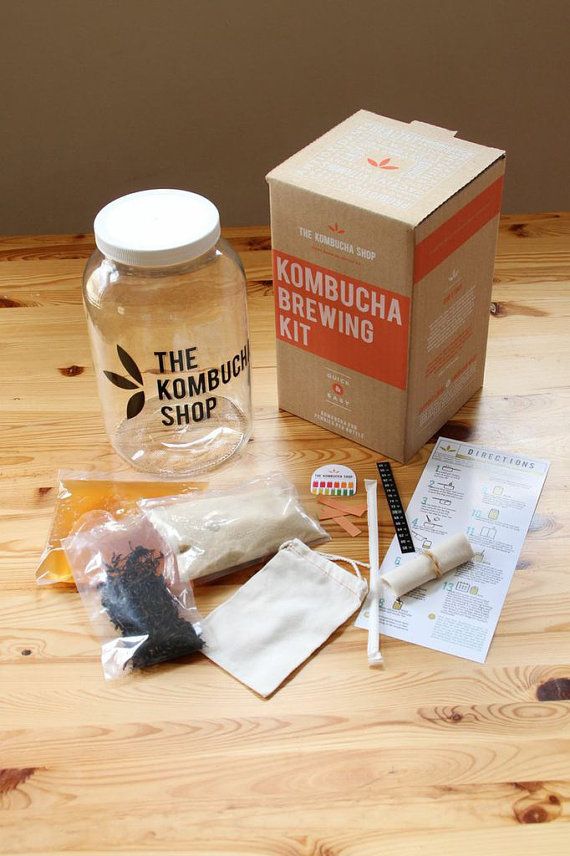 Click here to get your Kombucha Making Kit
Pick #3. For my family members who love the green stuff: The Best Vaporizer
My green card carrying friends have told me that this is the BEST of the best when it comes to vaporizers and since I am from Colorado, I figured this will be the ultimate gift for my family who already enjoy the herb. By the look and reviews of this thing I'm sure that this will be the best gift they've gotten in a while!
Click here to shop Aha Life
Pick #4. For my cool healthy friend who has everything:
Modern Beverage Tote
My good friend Myk Lykov is one of those healthy cool conscious guys who has all the cool and healthy conscious stuff that I would ever want, so basically if this wasn't his brand I would get this waterbottle for him! I ran into Myk in NY right after he launched his brand Modern Om, and he happened to have this very water bottle in his hand, to which I promptly asked him if I could have. The Modern Purpose Beverage Tote is a really cool, unique and functional because it is collapsible for easy storage. I haven't seen anything like this on the market, so this is definitely a sure shot for that friend that has a ton of cool stuff.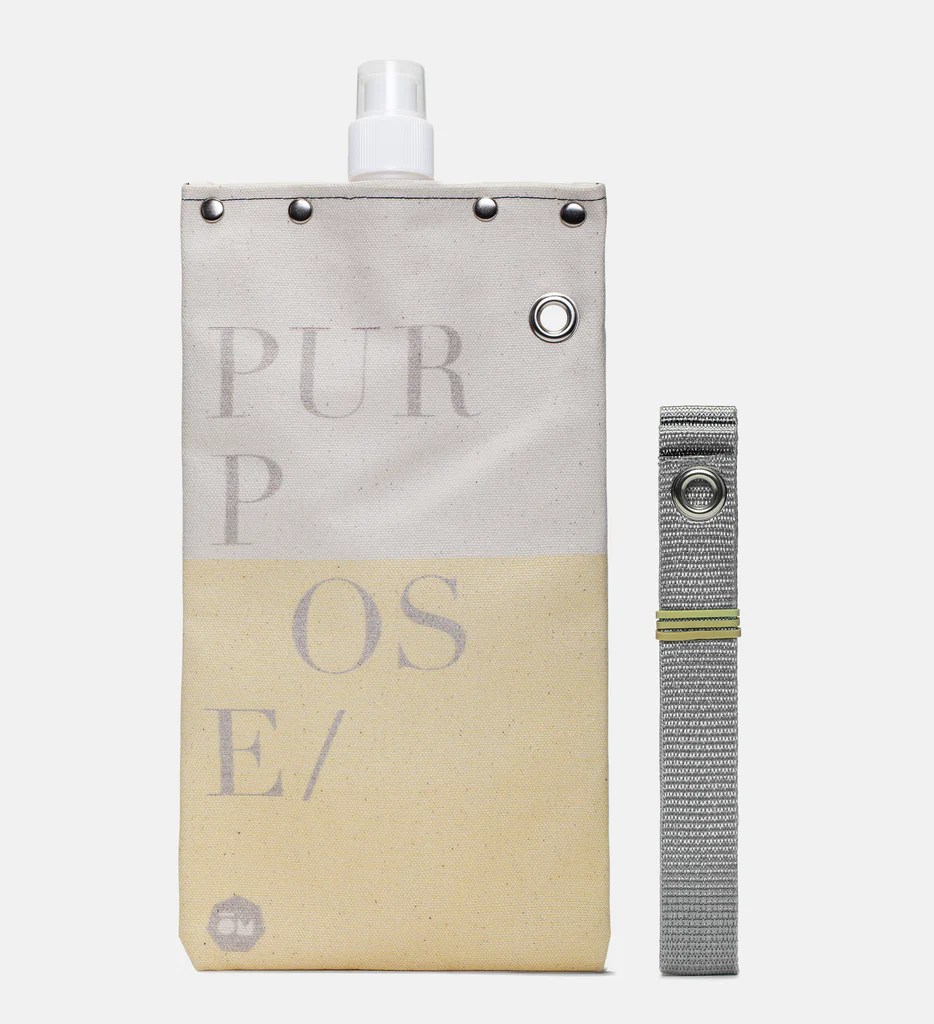 Click here for Modern Nom Beverage Tote
I just got a dog and I am ALL about her, my friends at WHOWAGWEAR- a cool new clothing line based in NY, totally get it because they are the same way (they also happen to be very stylish). They love dogs so much that they give a very generous portion of sales to the ASPCA! According to WWW, 20% of all sales (not profit) is donated directly to the ASPCA. The donation is thanked in the person's name and they can physically see their money being given to the ASPCA.
"When we first created this, one thing we noticed was that a lot of other brands would say, a portion of proceeds help dogs in need, but not actually tell you how much money, where it's going, and how it's helping. We want to be transparent with our community so they know that their purchase is in fact creating impact. (Via social media and eblasts) we try to communicate just how much each dollar is helping; e.g. the number of animals in shelters we are helping feed and house or news such as from now until Dec 31st every donation made to the ASPCA is matched thanks to a gift grant!"
I have the Good Girl shirt and I wear it all the time, its cute and comfy and it has actually helped me get through airport security faster (true story).
Click to benefit the ASPCA with your gifting.
Pick #6. The gift I'll give myself and my mom too:
Sound Movements
I recently met Sara Auster, after having heard about her from friends. When I saw her new holiday gift Sound Mo(ve)ments box set, I was taken aback by her unique style. The box itself is a keepsake (which Sara designed herself) but what's inside is even better.
Each wooden box set includes a USB drive with over 90 minutes of music to accompany meditation and promote deep relaxation, original printable artwork for your desktop or wall, as well as a Quartz Crystal that has been bathed in the sounds of live crystal singing bowls, tuning forks and gong.
The set is so beautiful and timeless, that not only do I want one for myself, but know that my Mom (who is newly collecting crystals) will enjoy it as well!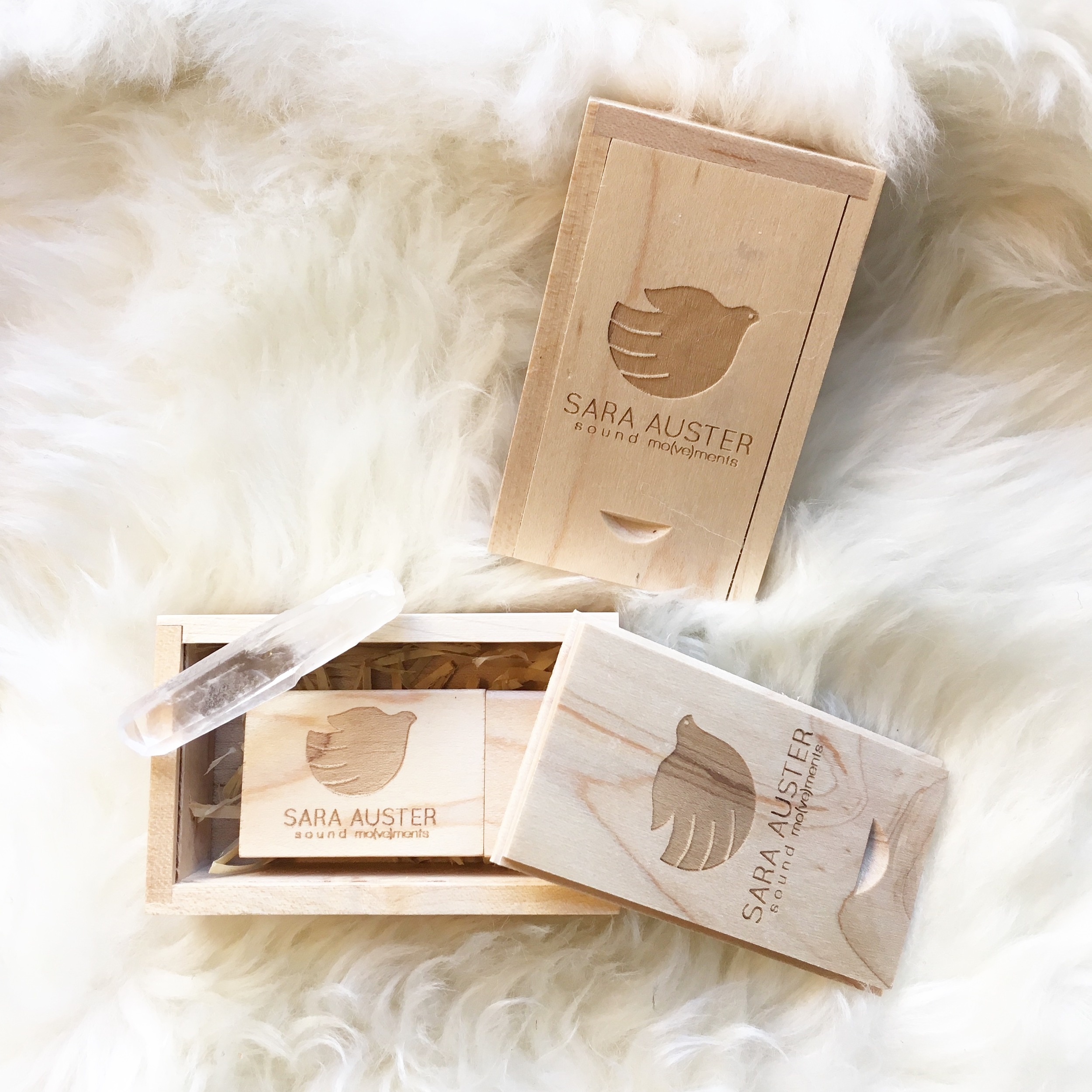 Click to buy from Sara Auster.
Pick #7. For my esoteric boyfriend: A reading with Elisabeth Grace
The truth is I'm way more of the "esoteric" one in the relationship but we both love to work with healers and guides. A few months back I had one of the best astrology readings in my life and came home so clear and energized, ever since my boyfriend Jean has wanted to book an appointment with who's now, our very own astrologer Elisabeth Grace. I asked Ms. Grace what she was offering for the holidays and she replied the following:
1) End-of-year review/New Year look ahead — $188 for 60 minutes.
2) Essential Consultation with Lifeline Review — $278 for 90 minutes. This one puts significant events of your entire life in perspective.
I highly recommend Elisabeth, she is one of the best and so sweet too! If you need a forecast for yourself or your family and friends, you can get in touch with Elisabeth here.
I hope this short and sweet guide will you give you ideas for the impending gift giving! If you have any ideas that you think we should share, drop me a line! Otherwise, happy holidays and keep it fun and healthy!
Love, Millana Snow
Co-Founder, SERENE Social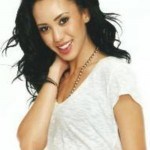 Millana is one of the co-founders of SERENE, a Reiki healer, model, tv host, and vegan foodie. You can catch her hanging out in Meat Packing in Manhattan or on Rose in Venice Beach sippin a green juice while planning the next rooftop takeover!