On Thursday, September 17th, the planet MERCURY turned RETROGRADE. Even if you know nothing about astrology, you may have heard this term before. Often it's accompanied by curses and groans, and that's a shame. Yes, all of the flights on American Airlines might be grounded because of a computer glitch. Or the entire country of Finland might be offline because there's a transportation strike (these actually happened last week). But there's much good that can be accomplished when the Messenger Planet appears to be retracing its steps.
So here's what MERCURY RETROGRADE is all about and what it may mean for YOU:
Mercury—which in the language of astrology refers to mindset, travel and communication—will appear to move backward through the sky until October 10th. It's not really moving backward, but that is how it looks from our perspective here on Spaceship Earth. Mercury goes retrograde 3-4 times each year, for a period of 22 days.
Contrary to popular belief, Mercury retrogrades are no reason to freak out. Mercury retrograde gets a bad rap because we are geared, in this crazy modern age, to always be thinking, doing, moving FORWARD. You know what that gets you? BURN OUT. We need our down times, and Mercury retrograde is a perfect time to give our minds a rest. Why else would your computer, phone and/or car choose THIS time to malfunction? Because you are supposed to be slowing down. And as you slow down, it is vitally important that you FOCUS.
When Mercury is retrograde, be prepared for travel delays, scheduling screw-ups, mechanical breakdowns, computer crashes, having to repeat what you've just said, misunderstandings, the past coming back for a second look, surprise reunions and having to repeat what you just said. Use your FOCUS and double check important details, like whether the restaurant you've chosen for a meet-up is still in business. Or whether it is booked for a commercial shoot or a private party — all of which has happened to me during Mercury retrogrades!
If you are looking for a job, Mercury retrogrades are a perfect time to reach out to people from your past. Mine your address book and trust that your contacts will be happy to hear from you. However, do not be frustrated if your target is away on vacation or keeps rescheduling meetings. Also, triple check your emails and resumes before you hit "send," as there is a higher probability of typos and other sloppy snafus.
In your business, you'll need to make sure all communications have been received and are clearly understood. Be mindful of the higher potential for communications equipment to go on the fritz. MAKE SURE YOUR FILES ARE BACKED UP. Also be aware of a higher than average probability for delays in shipping and travel arrangements. For this you will need an extra dose of patience.
You may also find it profitable to REview a project from the past. Maybe you shelved it then, but now is the time to REconsider. However, be advised that a spontaneously, "out-of-the-blue" idea for advancement may not be so sound when Mercury turns direct. This is why the conventional wisdom advises against finalizing and/or signing contracts on deals during Mercury retrograde. An exception might be supported if you are REnegotiating or RElocating. If you absolutely must close a deal, triple check everything. The key is not to RUSH.
This is a good time to schedule a corporate REtreat. Any activity that affords the opportunity to REview past performance is encouraged. REsearch on a new strategy is also favored.
Mercury retrogrades are not favored for launching a new website or a new communications systems. There is a higher than average probability of technical glitches and confusion.
In general, adopt a playful attitude of flexibility to whatever twists you encounter. Avoid making major purchases (especially electronic ones). Don't believe everything you hear or read in the papers. Rumors have a higher probability of spreading during Mercury retrogrades. Avoid losing patience — that's a big one.
When in doubt, be silent!
Do plan on RElaxing, REviewing, REsearching, REorganizing, REgenerating, REconnecting and REcreating….and REviewing your life with your astrologer. If you were born halfway through the signs of Aries, Libra, Cancer and Capricorn, you are more personally affected by this particular Mercury retrograde than most. Feel free to contact me to schedule a personal consultation about your own unique horoscope —www.graceastrology.com.
Contributor, SERENE Social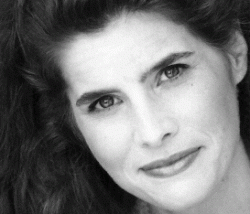 About Elisabeth
Grace Astrology Elisabeth discovered her love of astrology when she was nine. Armed at 20 with a BA in Philosophy from Wellesley College, she soon headed to Hollywood. She enjoyed an illustrious career as a movie marketeer. eventually moving to New York to scatter her pixie-dust over television news. Along the way she did a tour of duty in the music publishing industry, and as an actress/stand-up comedienne.
Now Elisabeth is a certified professional astrologer, consulting with clients all over the world. She has presented talks in New York and Tokyo, and would be delighted to talk to you. Astrology is an amazing tool for understanding why you are the way you are, and why things happen when they do.
Because of her work in news, Elisabeth noticed an uncanny synchronicity between planetary patterns and what we see in the headlines. She shares her insights in a daily astrological forecast posted on her website, www.graceastrology.com.